Watching football in the 1990's was brilliant. The introduction of Sky Sports revolutionised the English game with the inception of the Premiership. In Europe, the Champions League was formed, whilst internationally England and Scotland were still regularly involved. Football boots were made to be functional and not flashy, while the kits were the total opposite. Three unpredictable European Championships and three memorable World Cups with Italia '90 and France '98 book-ending the decade as the tournaments that defined two generations.
If you prefer your Ronaldo to be Brazilian and not Portuguese, Del Bosque's Madrid over Van Gaal's United, and James Richardson on Gazzetta Football Italia instead of Adrian Chiles on ITV Sport then you're in the right place. All together, now – "Gooooooooolacciooooo!"
1. The Premier League and Sky Sports were born, the SPL and Champions League were created. Football rejoiced.
2. Soccer Saturday, Sky Sports News, and Jeff Stelling's team. All came with the introduction of Sky.
3. Soccer AM. It made Saturday mornings worth getting up for. We loved Helen and wanted to be Tim.
4. Gazzetta Football Italia. Skillful foreign footballer's with long names and even longer names, and who can forget that intro….
6. Football Boots were sturdy yet subtly classy. Remember these?
7. The Adverts. Thank you Nike, Adidas, Pepsi et al. We saw Beckham and Figo as gladiators, Davids and Zidane as thieves, and the Brazilian national team destroying an airport terminal. But the best has to be Cantona and The Cage:
8. Goalkeeper kits were totally bonkers. Staring at them for too long felt like going on a psychedelic acid trip.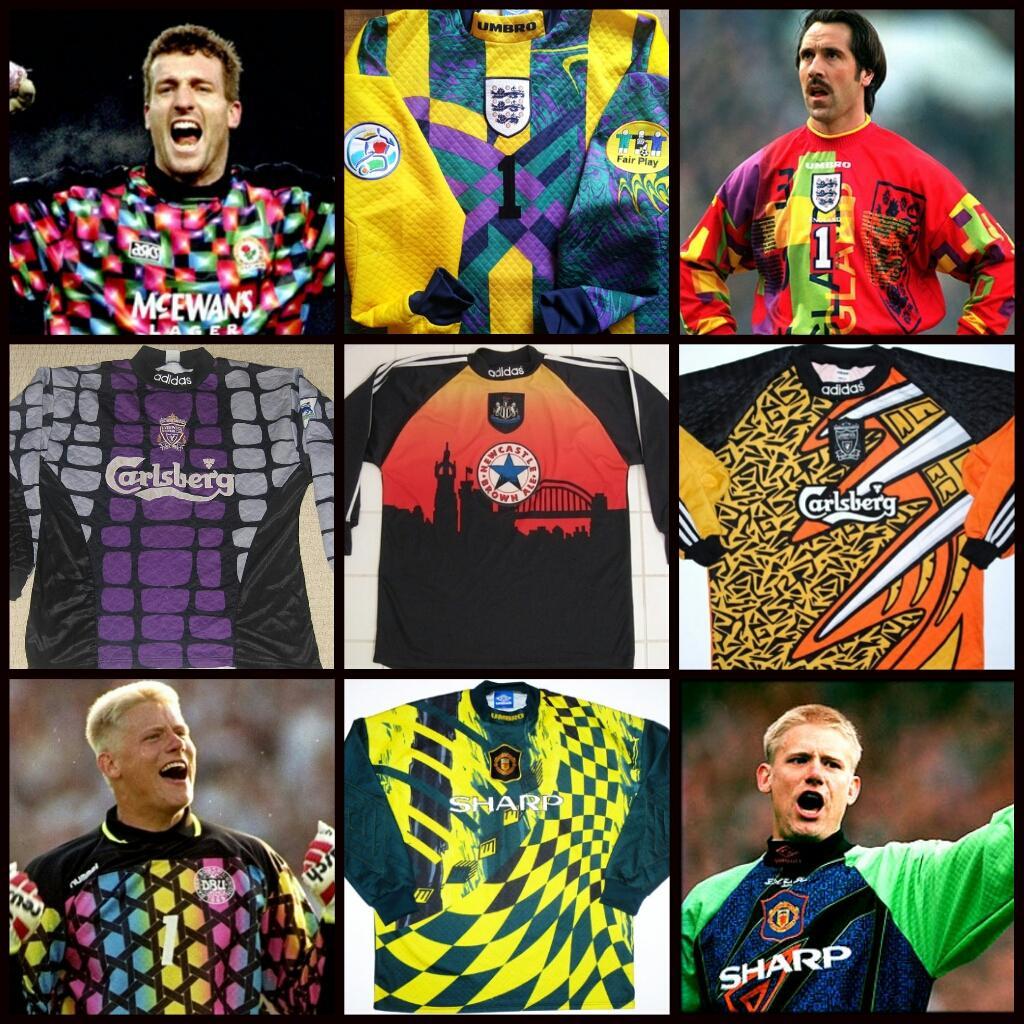 9. Player kits were ordered two sizes too big, from small kids to the larger frame of Paul Merson, tops were always baggy and shorts were pulled up.
10. FIFA games had indoor mode, the 'red card' button, and proper commentators.
11. Championship Manager. Days were lost trying to dominate Europe with Blackpool, signing Taribo West and Tonton Zola Moukoko, and adapting training methods. Remember to save your game before a cup final just in case you lose.
12. Collectables. Corinthian Prostars figures, Subbuteo teams, Kellogg's cereal toys…. The collectables never ended, and we loved it (as terrible as some were.)
13. Stickers. Every league and tournament had its own albums courtesy of Merlin and Panini. Stickers were the must-have product, and taught kids business trading skills.
14. France '98. Arguably the greatest World Cup of all time. Bergkamp, Ronaldo, Zidane, Figo, Batistuta, Suker, Schmeichel, Raul….
15. Awards. Individual awards and nominations were picked on ability and weren't a popularity contest. Just check out this 1998 Ballon D'Or list:
16. Luxury Foreigners. British teams still compromised mostly of British players, but fans now got to watch quality internationalists in the domestic game. The abilities of Cantona, Bergkamp, Zola, and Klinsmann lit up the Premiership, whilst Celtic and Rangers lined up with Larsson, Di Canio, Laudrup, and Van Bronckhorst.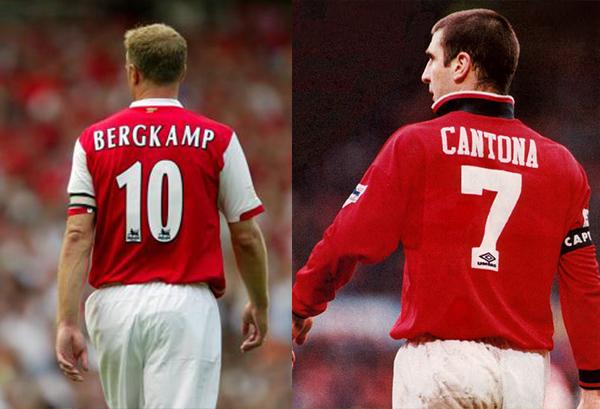 17. 'Proper' villains. We all hate the current crop of divers, foulers, play-actors and thugs. But do you remember when we 'loved to hate' them? There's no denying that the likes of Keane, Cantona and Simeone were far cooler than the likes of Terry, Ronaldo and Costa.
17. Players you'd never heard of. This meant every new player your club ever brought in legitimately had the potential to be a genuine superstar. Occasionally, like Tony Yeboah at Leeds, they were. More often they very definitely weren't.
18. Out-of-the-blue transfers. In our 24-hour news, social-media culture, no transfer happens without it being trailed for weeks in advance. Sometimes transfers would come out of absolutely nowhere. Andy Cole's move from Newcastle to Manchester United, shocked fans of both clubs, Cole's team-mates and the man himself.
19. Official football songs. It's strange to think now that players actually sang their own songs. Some were bad, others were terrible, but we still knew all the words. John Barnes efforts at rapping m still can't be forgotten any time soon unfortunately.
20. Hair Styles. Anything was possible. The Valderamma afro, the Gullit dreadlocks, the Zidane bald patch…. David Beckham seemed to change his hair more than his Spice Girl wife.
By the time we were all worrying that the "millennium bug" would wreak havoc in our computers, English football had repaired the damage done in the 1980's (falling attendances, tragedies of Heysel, Hillsborough and Bradford, the escalation of hooliganism etc.) It had now successfully reinvented itself as a glossy, slickly-packaged product that was becoming the envy of the footballing world. The 90's was the last hurrah for true football, before the really big money took over. Big teams were still prominent, yet 'big' wasn't only defined by money. Big leagues were brilliant to watch, yet the small leagues still gave them a run for their money. The players were more iconic, the supporters more real, the punditry more natural, the strips more bizarre, and you could still get away with a few dodgy tackles……all of this while still being a bit 'modern'.